A safe and enjoyable desert safari experience in Dubai.If you are in Dubai for the very first time, it is important to know that a lot more can be done in Dubai than just eating out at the plush malls and visiting the famous spots in the city. Going on a tour to the deserts of Dubai can enrich you culturally and help you get a feel of what life was like in this city before it became world-famous with its designer shop, posh restaurants and elegant buildings. The expansive landscapes of the desert will allow you to go back in time but the best desert tour in Dubai provides much more than just stopping by at the sands; it gives you a mix of multiple experiences that leave you fully enriched.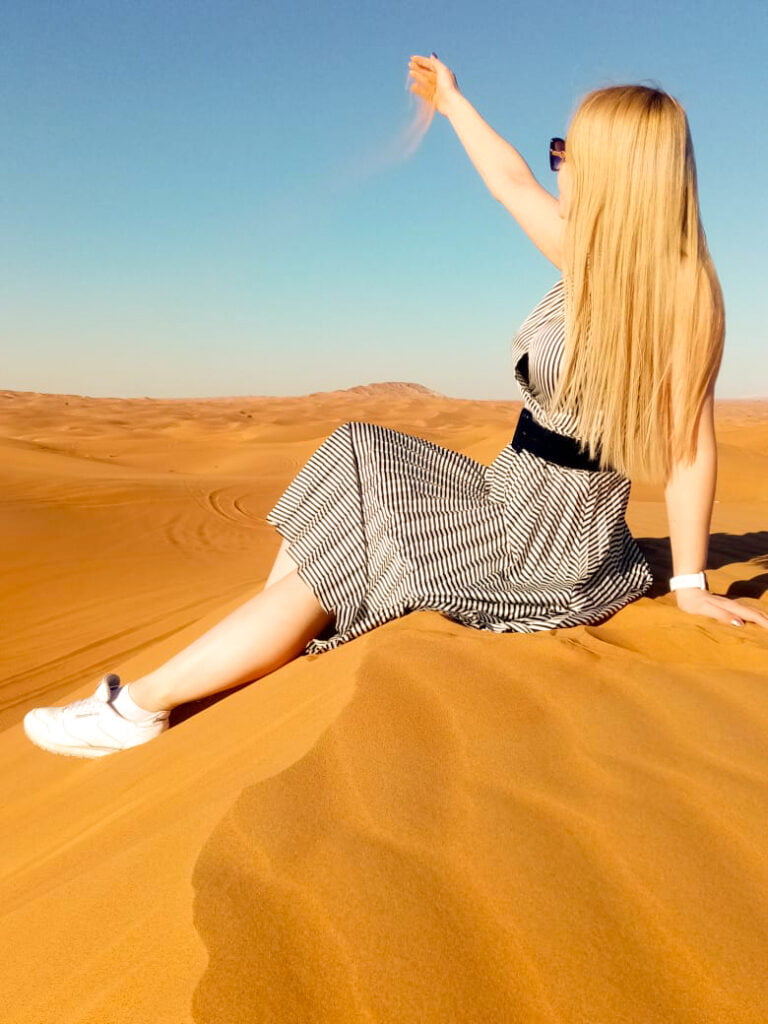 Different Desert Safari Timings – Different desert safari Dubai Experiences
When it comes to desert safari tours, there are different options available and each one of them provides a different experience altogether. You can choose a tour depending on your convenience. Whereas an early morning desert safari allows you to view the beautiful desert sunrise and enjoy a sumptuous Arabic breakfast spread by the sands, the evening desert safari often comes with a BBQ dinner and a few other exclusive entertainment options.
An afternoon desert safari serves a delectable spread of Arabic and international cuisine in the form of a BBQ lunch in addition to exposing you to the wonders of the desert. If you choose the overnight desert safari, you have a chance to spend the night in the desert watching the star-laden skies of the desert. This is indeed a unique experience that you can cherish throughout your life.
Adventure Experiences – Different Offerings
Not all of the desert safari tours offer you the adventure that you seek. However, the most sought-after safaris are the ones that include adventure activities. Dune bashing, for one, is the most popular activity that visitors look out for in the desert sands. Other adrenaline pumpers are quad biking, sand-boarding, and ATV/buggy-riding, among others. You are guided by experts in each of these activities and there is no need for any safety concerns.
If you are not an adventure person at heart, you can opt for a long camel ride in the desert sands which provides a totally different experience. This ride is usually interspersed with photo stops at vantage points in the desert. You can choose to even visit a camel breeding farm. During the camel ride, you get a chance to see oryxes and gazelles in the desert and also a sampling of the other desert flora and fauna.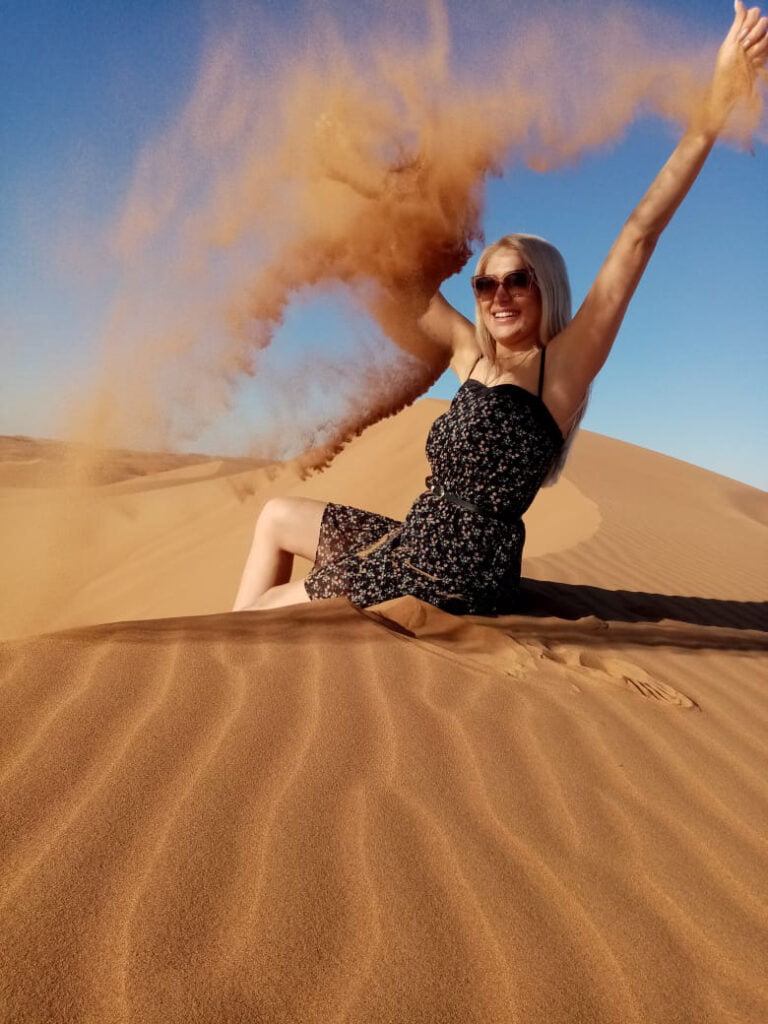 Cultural Experiences at the Campsite
You can get to know how the nomadic Bedouins spent their lives. However, to get a first-hand feel you can involve yourself in the campsite activities such as painting henna on your hands, smoke the hookah, watch belly dancing and the Tanoura, a fire dance, and enjoying a BBQ dinner at the campsite. The environment is electric and leads to the most enjoyable times.
You can buy great souvenirs at small shops set up at the campsite. Some camps offer the privilege of taking photographs by donning Arabic clothes and with a
falcon sitting on your arm. You cannot experience this anywhere else but in the Dubai deserts.
What Else Makes the Best Desert Safaris
The best desert tour Dubai is one that gives you the best experiences without burning a hole in your pocket. Look out for safaris that are reasonably priced but offer you premier activities. Also, look out for service providers who offer combo deals and discounts. The advantage of choosing a combo deal is that you can go on a city tour, enjoy dinner in a dhow cruise and also take part in a desert safari. Combo deals are best for first-time visitors as well as those who have hectic schedules otherwise. Choose the ones that offer safaris through different times of the day so that you can choose one according to the times you are free.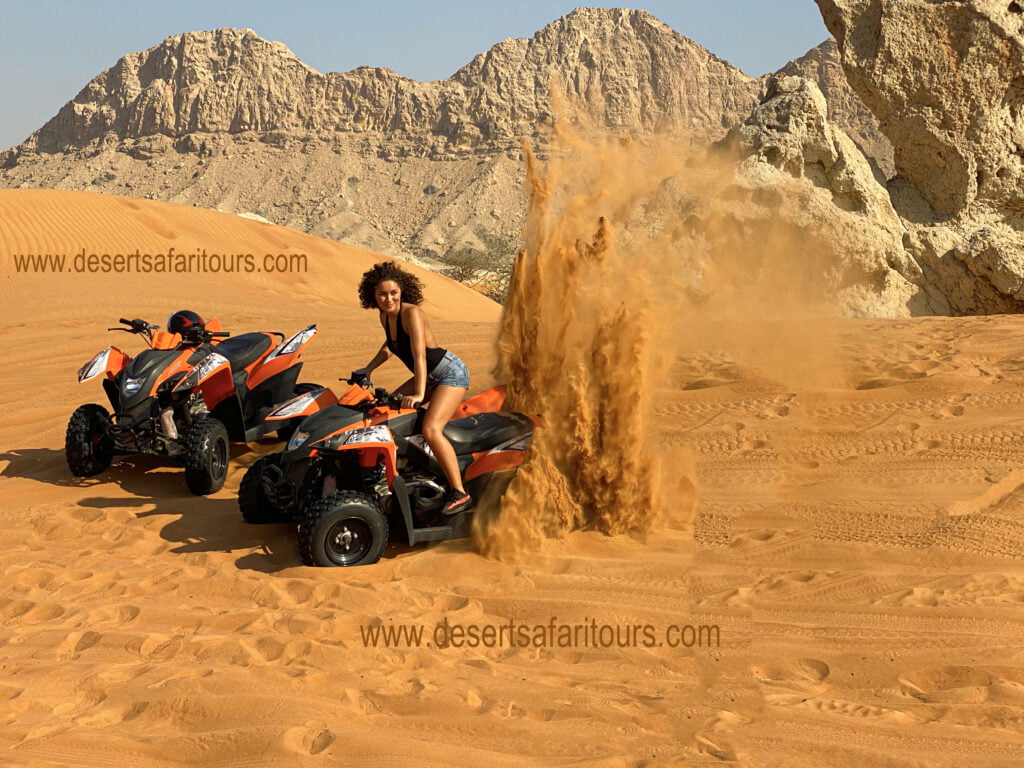 Common Inclusions in any Dubai Desert Tour
There are inclusions that are common to all desert safaris. They are:
· The pickup and drop at pre-designated spots/hotels in a 4WD Land Cruiser
· Presence of a licensed and trained driver-cum-guide who will stay with you for the entire duration of the safari
· Free mineral water / soft drinks throughout the safari
· Arabic coffee/tea,
· Welcome drink
· Falafel sandwiches, etc.
'Dubai Desert Safari Tours' is one of the top tour operators that offers value-added services to its customers. This Tripadvisor-reviewed tour operator has commendable user ratings and has been in the field for a long time now. The company has upgraded its services to follow all protocols related to Covid-19 as per the guidelines laid out by the Dubai government. This ensures that you have a safe and enjoyable desert safari experience in Dubai.