EXPLORE. DISCOVER. TRAVEL
943+ Reviews in Trip Advisor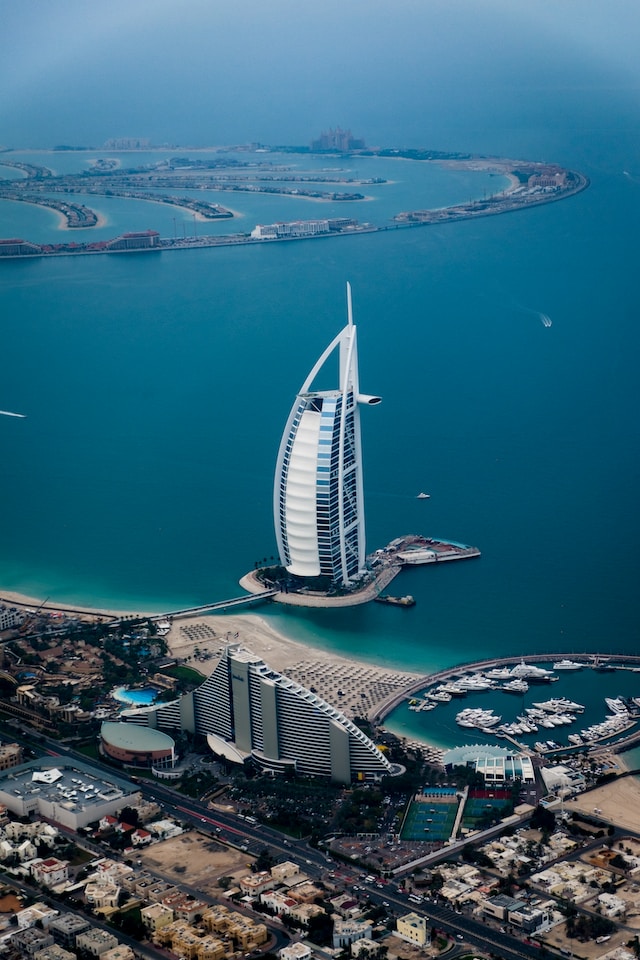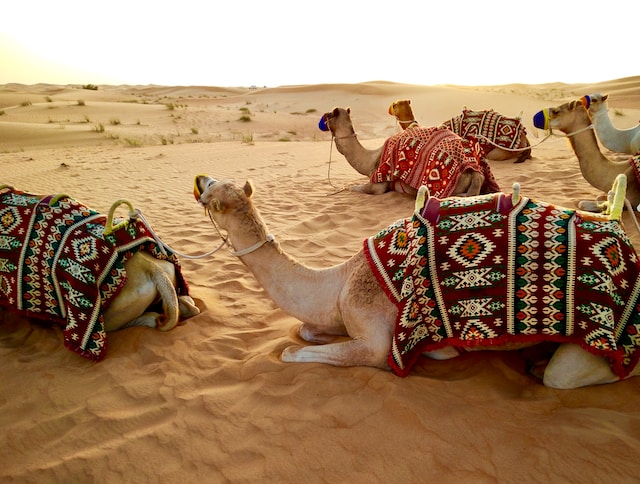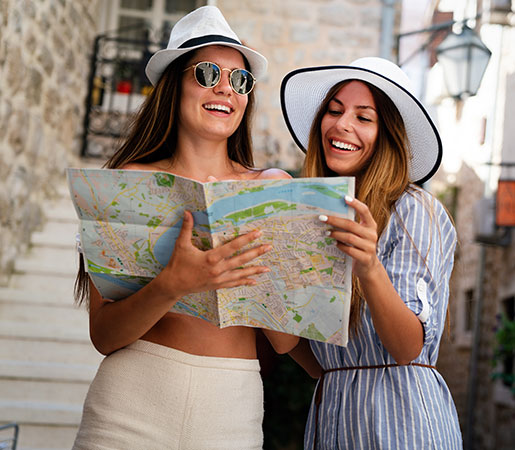 Dubai Desert Safari Tours, renowned for its superior quality services, has built a reputation over the years in the emirate and is regarded as one of the leading tour organizers.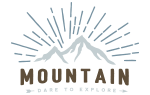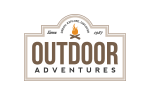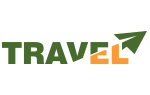 A Drop of Glamour in the Luminous Desert of UAE Hatta Mountain Safari A and Overnight Desert Safari Package A Just For 600 DHS ($171)
Cutting a drape through the undulating desert with its changing tones to experience the excitement of dune bashing on the red sand dunes and an exciting drive through zigzagging valleys, along Wadis (dry river beds) and lavish sceneries through our comprehensive package
You will be in an aura created by scenes of some of the chunkiest, most dramatic landscape in the country, ascetically conspicuous in their magnificent expanse and majesty.
Take a refreshing swim in one of the crystal clear mountain pools
The overnight Dubai Desert Safari tour is indeed the best opportunity to have a right touch of the Arabian spirit in the unique desert environment of Arabia.
Hatta Mountain Safari
Package Highlights:
Drive through Wadis
Rocky Landscapes
Hatta Mountain Safari
Beautiful Hajar Mountains
Swimming in the Natural Spring Water Pools
Lunch at Hatta Fort Hotel; the One and Only Mountain Resort
Hatta Heritage Village
Carpet/Pottery Market
Days & Timing: All Days- pick up time in between 07:30 to 08:00AM – Drop off next day morning 09:30 to 10:00AM
Total Duration: 6 hours total
We will begin our journey in the morning for the adventurous mountain path. Here you will see two absolutely different types of landscapes: on one side you will see the gorgeous Arabian Gulf and on the other side there is the exhilarating desert and the stirring sand dunes.
Your trip would be in comfy, sturdy auto, driven by expert drivers trained in desert & off-road driving. Hatta Mountain Safari cruises are properly insured, all fitted with A/C, seat belts, roll bars and first –aid box. All cruises are licensed to carry 6 passengers, excluding the driver. Here you have to wear seat belts during the tour for your safety.
Next we will pass through Al Hebab and drive on to the flaxen sand dunes & give you an experience of the red Dunes bashing towards the Oasis of Hatta, a very historical village delimited by palm trees; hilarious with its cooler climate and gorgeous with its mountain sceneries.
The twisty route will take us through blossoming greenery surrounded by the craggy Hajar Mountains with its alluring cool blue waters in the Wadis.
We will stop to enjoy the peace and tranquility in the ravine. During the entire Hatta Mountain safari in Dubai there is a guaranteed prospect to observe the desert life together with a few of the Bedouin tents and grazing camels, A casual stop at the Market, where you will find freshly plucked local fruits and vegetables in addition to souvenir, pots and carpets.
Now we will proceed further and we will leisurely travel through the local heritage village as well as the Portuguese Fort, which was built in the sixteen (16) century. In renovation of this historical place they used the same materials as those used when originally built like mud, sandalwood, hay and palm fronds, representing a fine instant of the Heritage of Dubai and the United Arab Emirates.
We will enjoy trekking at the mountain of Hatta. The degree and the range of vivacious rock formation found on these mountains are comparable to the superb Grand Canyon in the US.
With the same experience of the desert we will be back to the place we started.
CHOOSE ACTIVITIES WHAT YOU PREFER
Overnight Desert Safari
Package Highlights:
Desert driving & Dune bashing
Sand Boarding
Viewing Dubai Desert Sunset
Arabic Coffee, Tea & suitable refreshing drink would be served on arrival at our desert campsite
Camel Riding
Arabic costumes provided for photography
Henna Painting.
Fragrant shisha (Arabian Water pipe)
Enchanting Belly Dance entertainment
Tanura dance
International Buffet cum BBQ dinner – Veg. & Non Veg
Arabic Sweets & Fresh Fruits
Providing separate tent, Mattress, Pillows& Blankets.
Wake up call for sun rise (on Request)
Breakfast before departure.
Overnight desert safari is designed specially to experience the flavor of the desert. We will start in the chilling morning and actual, wild fun will start as we will penetrate deeper into the Dubai desert.
Our expert and qualified safari drivers are bestow for their desert driving abilities as they route the 4wd up the mammoth sand dunes, ascent dune tops and hit angles that sentient as if we are about to plummet to provide the ultimate thrill and fun of dune bashing in a Dubai desert to you.
And let you to howl with delight, become a kid again as you sparkle and close your eyes, hold yourself tight on this ride of a lifetime.
Then we will smack and click a magnificent Dubai desert sunset from crest of a dune with our camera.
Our Dubai desert camp mimics a Bedouin defrayal and under Bedu style huts made up of ferns, palm tree, sprawl over Carpets and cushions by low tables as you sip the welcome drinks in a traditional setting and relax, chill out and enjoy this new experience.
Experience a camel ride for true desert thrilling
You can dress into traditional outfits to get real fitting of yourself in the Bedouin culture.
If you like get a henna tattoo
You can enjoy a aromatic shisha (hubbly-bubbly) and
As the aroma of a fresh BBQ gust through the air, you will feel the appetite twinges.
A delicious international Buffet cum BBQ dinner – Veg. & Non Veg will be served with an enthralling belly dance.
After the evening safari with all its adventure and entertainment we will retire to our tent to the sights and sounds of the Dubai desert night under the canopy of innumerable stars. Rise with the sun to the aroma of the breakfast.
Promotional Rates:
AED 600 per Adult (US $ 171)
AED 480 per Child – age between 03 to 08 years (US $ 137)
Regular Rates:
AED 850 per Adult
AED 680 per Child
Minimum Number of Pax: 2 pax
Note:
Pregnant ladies, people with back problems, senior citizens with heart conditions are not recommended for Desert Safari tour.
Cancellation Policy:
In the case of cancellation, Reservation should be cancelled within 24 hours prior to the scheduled date of service or in the event that a guest will not show the "Tour Operator" will have the right to charge the Customer full amount as cancellation/no show fee.
Do not hesitate to give us a call. We are an expert team and we are happy to talk to you. Receive hot special offers and information about the best tour packages, updates and discounts
info@desertsafaritours.com, sales@desertsafaritours.com