Desert Dubai safari deals-Any visit to Dubai, with family or friends, is incomplete without a Desert Safari Tour. A Desert Safari in Dubai is a 5-6 hour long exciting desert experience. You can involve in a variety of activities including dune bashing, sandboarding, camel riding, quad biking or hot air ballooning, and belly/Tanura dancing, among several other activities. You can also experience the Arab culture at campsites at its best and enjoy a mouthwatering BBQ dinner with myriad options.
However, it is important that you get the Desert Safari experience with the best safari service provider in Dubai. This is because only a top provider will be able to give you the best Desert Safari Dubai deals. Over the years, Desert Safari Tours, Dubai, is a company that has occupied the number one slot in this service category. This tour operator is recognized as a low-cost high-value and unique packages provider to ensure that you have an experience of your lifetime at the Dubai deserts.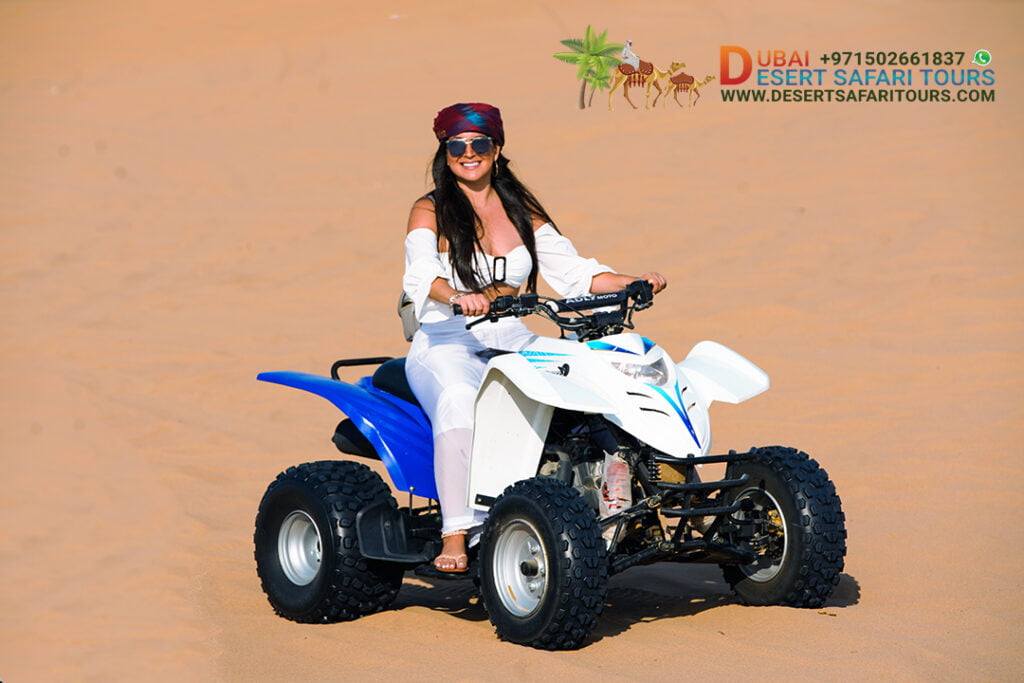 If you are on the lookout for the best Desert Safari Dubai cheap packages or the Desert safari Dubai evening deals, or best Desert Safari Dubai group tours, then you need to explore as to what Desert Safari Tours has in store for you. They offer many attractive deals and discounts for the Desert Safari Experience, clearly designed to be an out-of-the-world adventure for you.
Why Desert Safari Tours is the Best
There are many reasons why Desert Safari Tours is the best operator in the Desert Safari tours niche.
Tours at different times of the day
Depending on the kind of adventure activity and the entertainment options and the cultural experiences that you are on the lookout for, you can choose from different timings: Morning adventure safari (packed in with more adventure activities like dune bashing, quad biking, sandboarding, etc., in the early morning time), evening/overnight safaris (packed in with fire dances, sunset photography, BBQ dinner, belly dancing, camping and stargazing, etc.), and private safaris (specially designed for a team with customized preferences). Desert Safari Tours is a company that offers all of these and more for you to pick up from.
Tours catering to different budgets
Desert Safari Tours, Dubai, caters to all types of travellers: the ones that want to splurge during holidays and those that want a good experience within a limited budget. The hallmark of a good Desert Safari tour company is that they help you to stick within a budget, not overspend, but have the best experience of a lifetime for a decent cost. Desert Safari Tours is the numero uno choice with great discounts on offer for a multitude of desert-themed programs during the safaris.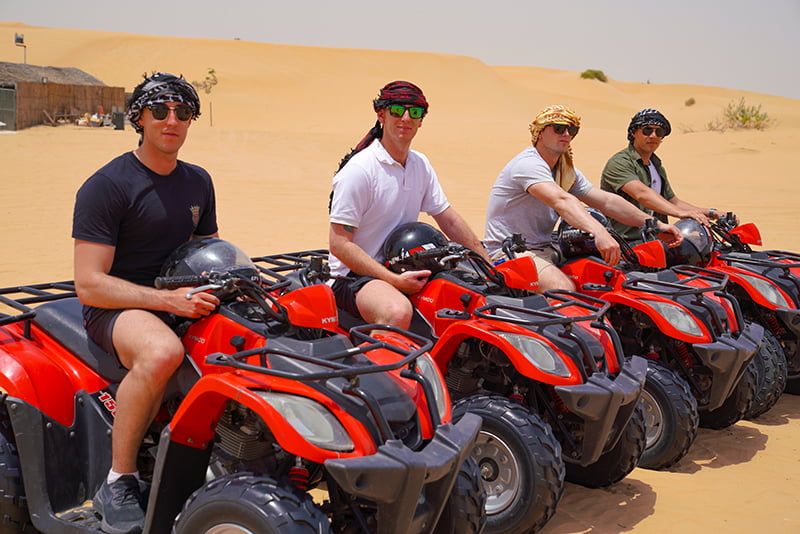 Desert Safari Dubai Best Deals
In addition to the summer deal of up to 40% discount, Desert Safari Tours offers other attractive combo package deals for the tourists. You can opt for the Hatta Mountain Safari and the Overnight safari combo at a cost of just 600 Dhs (USD 171).
Visitors who want to experience the morning magic of the desert can choose a Morning Desert Safari and Dubai Marina Cruise combo package deal. This comes at a cost of just about 500 Dhs. The best part of the deal is that you can explore the city's Marina as well for the same price.
These are just some of the best desert safari Dubai deals. There are many other limited-period and ongoing offers for tourists to choose from. The best way to get more information about the special packages and running offers is to contact Desert Safari Tours, Dubai through call or email.
For booking please call or WhatsApp +971502661837
You can directly book with Desert Safari Tours as the company does not encourage agents or third parties for booking the desert safaris.
There are no additional or hidden charges. The best Desert Safari Dubai prices are already specified for each package. You will not be asked to part with any money during the tour as extra charges. You can enjoy the activities as listed in the package without any worry.
Licensed and expert drivers are employed to take care of your requirements throughout the desert safari for a smooth experience. They pick you from a pre-designated spot and drop you back at the same point at the end of the Desert Safari experience.
Desert Safari Tours owns the latest Land Cruiser 4WDs with in-built safety features that cart you around on the desert safari tours. This ensures a comfortable and safe ride along with family and friends during special activities such as dune-bashing and to and from the campsite to the pre-designated pickup and drop-off spot.
In the wake of Covid-19, Desert Safari Tours, Dubai, is a company that follows all safety precautions such as social distancing, operating with reduced capacities and completely sanitized vehicles, campsites, and services.
The BBQ dinner has an extravagant spread of vegetarian and non-vegetarian dishes comprising of starters, main course, salads, and desserts. Mineral water is served free throughout the safari.
Fire Dance/Tanura/Belly dance programs are arranged on special days.
Final Thoughts
Desert Safari Tours offers the best Desert Safari Dubai deals. The company's services stand out from among its competitors as their professed mission is to ensure the best experience at budget prices. Their services are professional, reliable and of the best quality. Their tours ensure that the traveller is able to enjoy and explore the beauty and magic of Dubai's deserts through the best Desert Safari Dubai deals and packages.