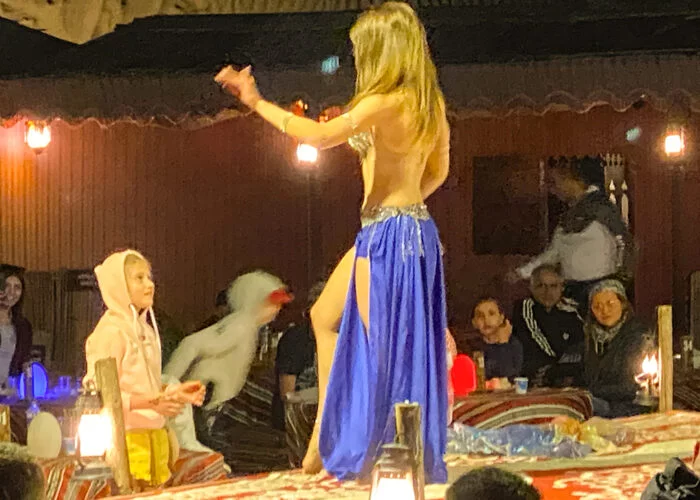 Evening Desert Safari Tours in Dubai
Enjoy Exotic And Memorable Red Dune Evening Desert Safari Dubai
Tour with all safety precautions of COVID 19
Evening desert safari in Dubai: The cosmopolitan city, Dubai has splendid and exquisite offerings than monotonous shopping sessions in its urbanized streets or shooting its skyscrapers in your video cams. Watching the towering city, you may be oblivious of the exotic natural terrains located away from the urban core but accessible to the nature-retreat patrons. After exploring the urban core of the city, when you are bored with the monotonous shopping spree, it is time to pack some adventure into your days and evenings. Just the perfect time to plan some thrilling desert safaris transformed to be safe adventures by experienced tour operators. Have a riot in the Middle-Eastern desert terrain and overcome your fears as you are engrossed in the thrills of the unforgettable desert safari Dubai.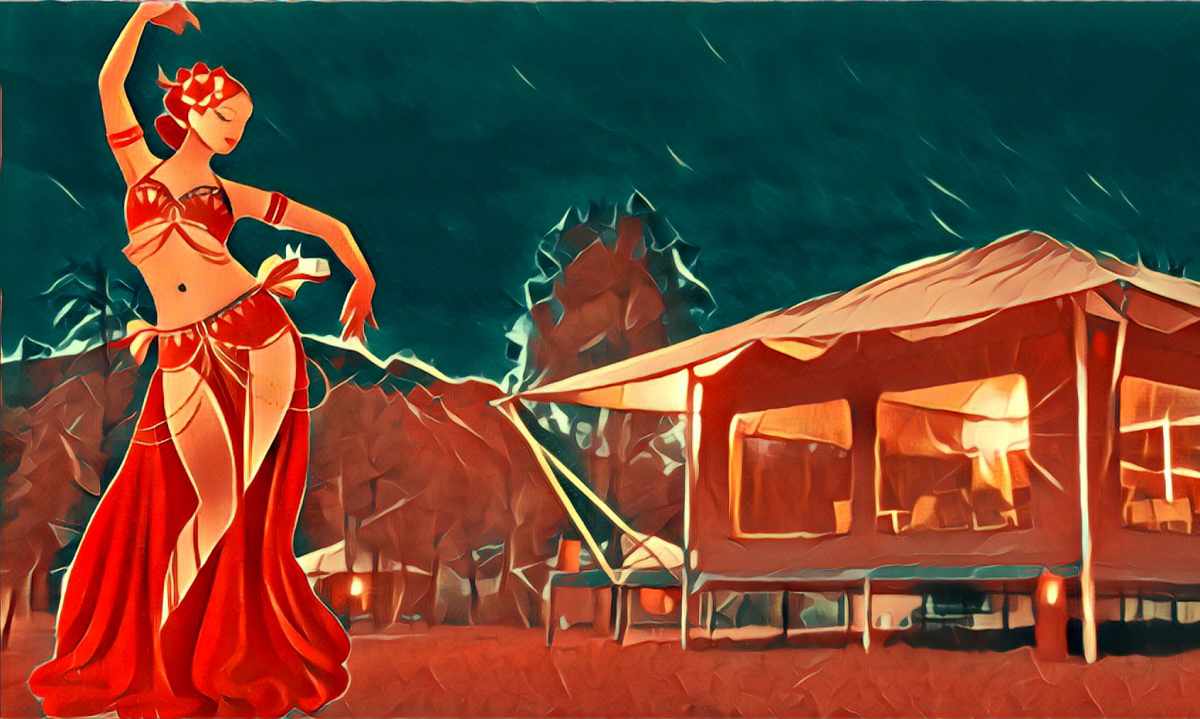 Pick-up Information
After you have booked for the Dubai Evening Desert Safari, our professional driver cum tour guide will pick you up from your reserved hotel or from a predetermined point. You will be picked up at a time specified by our guides. Similarly, at the completion of the evening desert safari, you will be dropped back at the same spot. In case of any change in the program or in the evening desert safari price, you will be notified in advance through email, WhatsApp, or a telephone call.
what are the inclusions of evening desert safari tours?
Pick up from designated spot/hotel
Drive-in 4WD to the desert location meeting point
Dune Bashing on the golden sand dunes of Dubai – 30 to 45 minutes
Sand-boarding on the beautiful sand dunes
ATV Quad bike/Buggy riding (optional)
Camel riding (optional-extra time will be allowed on payment of extra charges)
Watching the sunset from the sunset point at the desert or near the campsite
Taking photographs by wearing Arabic costumes and holding falcons on your hands (Falcons are subject to availability)
Arrive at the campsite
Welcome to the campsite with Arabic coffee/tea and dates
Shawarma and falafel sandwich starters
Aromatic Fruit-flavoured shisha/Hubbly-Bubbly smoking (different flavors)
Henna painting on the hands
Elaborate veg and non-veg barbeque dinner featuring international cuisines
Entertainment by Belly Dance/Tanura Dancers/Yula Dance/ Fire dance (the last two are subject to availability)
Drop off at designated spot/hotel
Evening Desert Safari  Dubai – Is the dune bashing right for you?
Any individual can enjoy this trip. Our well-experienced driver will take the 4WD car to the ups and downs on the sand dunes. However, there are some considerations. Dune bashing is an off-road activity. If you have concerns about becoming sick during the drive or you are a cardiac patient or a hypertensive or have suffered a back injury, please avoid this part of the activity.
We also do not admit you for red dune bashing if:
You are pregnant.
You are an elderly person.
You have back pain and suffered a spinal cord injury. (Then you should stay off the dune bashing, sand boarding and perhaps even the camel ride)
You are a cardiac patient.
You have hypertension or low blood pressure.
You are nervous about taking part in dune bashing /camel riding activity.
We do not admit infants less than 4 years of age.
We lead all our guests in the convoy of cars to the meeting point in the desert from where we will start the sand dune bashing activity. All the cars are driven expertly maintaining a safe distance from the vehicle ahead. Anyone who has decided to avoid dune bashing, which is the first activity of the Dubai Evening Desert Safari, will be dropped off directly at the campsite before heading for the dune bashing in the golden sands zone.
For those that do not intend to participate in dune bashing with the others, special arrangements are offered such as an attendant at the campsite to look after their needs. These attendants offer special help to the elderly and the infants/children.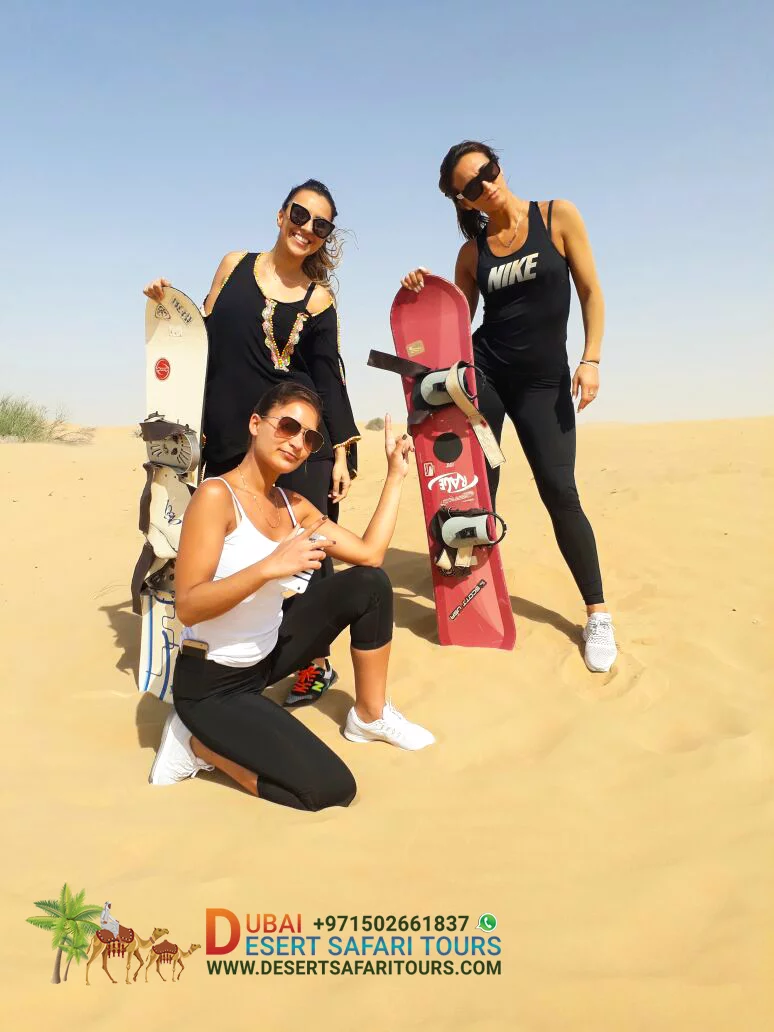 Seating Arrangement of Toyota Land Cruiser
Seating arrangements are offered promptly; pre-booking of the seats is not allowed. It is purely on a first-come-first-serve basis. The first passengers can occupy any seat that is free and comfortable for them. However, mutual adjustment between the passengers is suggested in case of difficulties for any passenger.
Our Cars
We use a spacious 4WD Toyota Land Cruisers with a seating capacity for 6 or 7 passengers to transport you for the evening desert safari Dubai and back. The passengers in one single car can be from different groups. However, we provide exclusive cars for a family with children/a couple only if they have pre-booked for the same by paying extra charges. We also plan an exclusive booking if you have opted for a Private Dubai Desert Safari.
The cars are well maintained and have all the requisite safety features such as first-aid boxes, tow ropes, fire extinguisher systems, and seat belts. All the cars are air-conditioned and fitted with Dubai Police approved GPS tracking systems. We prioritize the safety of our guests.
Evening Desert Safari deals  in Dubai
Best Evening Desert Safari Dubai inclusions
Duration: 5 to 6 Hours
Location of Evening desert safari in Dubai: Golden sand dunes of Dubai
Live English-speaking tour guides accompany you
Activity Levels – Moderate
Transport Vehicle: 4WD Toyota Land Cruiser
Pick-up time: 2.30 to 3.30 pm
Drop-off time: 9.00 – 9.30 p.m.
Our Drivers
The professional best desert safari Dubai drivers cum tour guides are experts and well-experienced in their role. They are all licensed by Dubai Tourism. All our drivers hold clear records and have good conduct.
Important Advice of Premium Red Dune Evening Desert Safari Dubai
---
For sandboarding, please wear sports shoes
Eat your last meal 2 -3 hours before pick-up to avoid omitting and sickness during dune bashing
The entertainment options (Belly/Tanoura/Yula/Fire Dance) may change during official holidays and national and religious occasions.
In case you want to cancel your Evening Desert Safari, please intimate us at least 24 hours in advance for a full refund.
Wear loose-fitting and comfortable cotton clothes and sandals/slippers during the evening desert safari is recommended.
Ensure that you use all the safety gear that is handed out to you when taking part in different activities of the Evening Desert Safari in Dubai. The tour guide will give clear instructions prior to the beginning of every activity. You are expected to don the seat belts prior to dune bashing in a 4WD car. We will not be responsible for any injury that may be caused in case instructions are not followed.
Avoid bringing expensive pieces of jewelry or other equipment to the evening desert safari.
What are the Responsibilities of the Traveller while doing an evening desert safari tour in Dubai?
---
If a tour member has to depart at specific points in the tour or at a specific time, it has to be notified in advance to the tour operator when booking for the tour. Sudden departures of the tour members are not allowed if not informed in advance.
In cases where the tour member wants to leave the safari in between, it is their responsibility to make arrangements to reach their hotel rooms. There would be no drop-off by the tour operator.
In case a member of the tour requires personal assistance, they should be accompanied by a helper. The tour operator is not liable to provide any kind of assistance to the tour member.
Each traveler will be responsible for the safety of their personal belongings. The tour operator is not responsible for any loss or theft of personal belongings of the tour members.
Please read our customer reviews in our Tripadvisor and Facebook