What happens in Desert Safari Dubai? All of you who hear about Dubai desert safari for the first time are likely to wonder what happens in desert safari Dubai. In fact, the type of safaris that we see today became popular when the city turned into both a tourism and transportation hub. Today, what attracts most people to Dubai desert safaris is the numerousness of thrilling activities you are offered to take part during your trip. This includes dune bashing, sand-boarding, camel ride, and many more. However, that's not alone. These safaris allow you to see and experience how nomadic Arab people lived their lives in the desert. If you are in Dubai now or if you have any plan to visit Dubai in near future, don't miss the chance to go on a desert safari as it can be a trip full of excitement, thrill, and a rare opportunity to indulge in the Arab tradition and culture.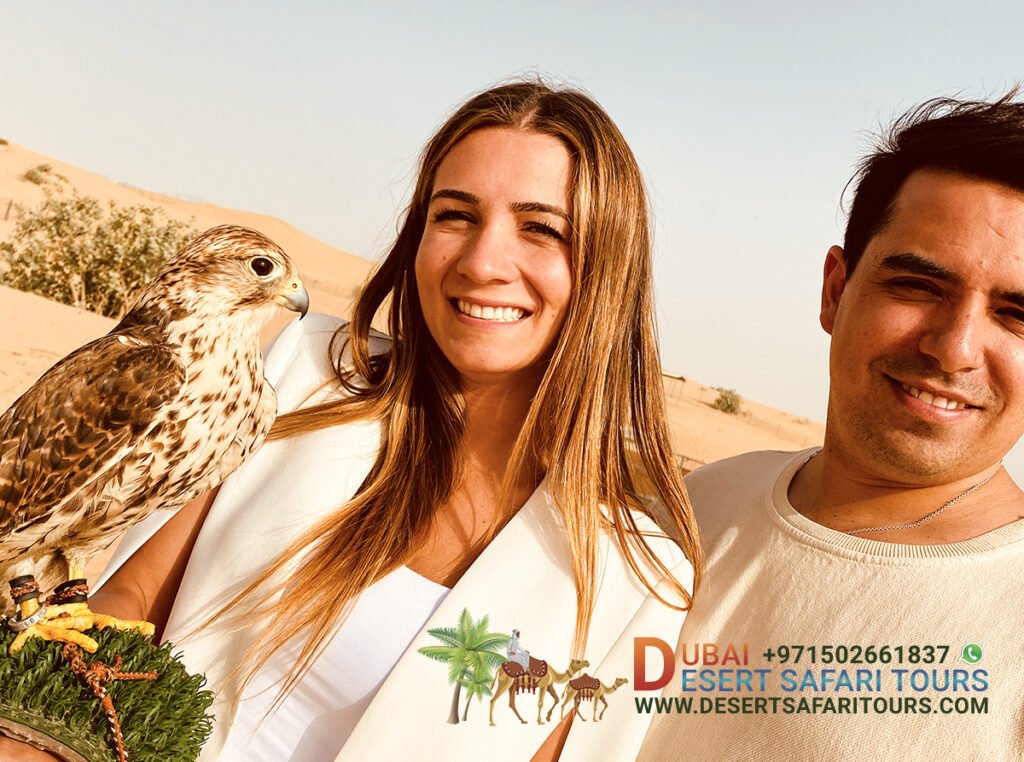 What happens in desert safari Dubai?
It is quite natural to have the curiosity to know what happens in Desert safari Dubai. Let me explain how things unfold on the day of your safari. Let's imagine that you have booked your safari with us. We have the reputation of being one of the most popular and customer-friendly desert safari providers in Dubai. We will send you an air-conditioned jeep or car to your home or hotel room on the day of your safari. The timing of your pick up is scheduled on the basis of the package you select. We offer multiple safari packages like morning desert safari, evening safari, overnight safari, dinner in the desert camp, basic safari, deluxe safari, luxury safari, and more. The availability of the packages depends on the season so make sure that you check with us first.
Once in the desert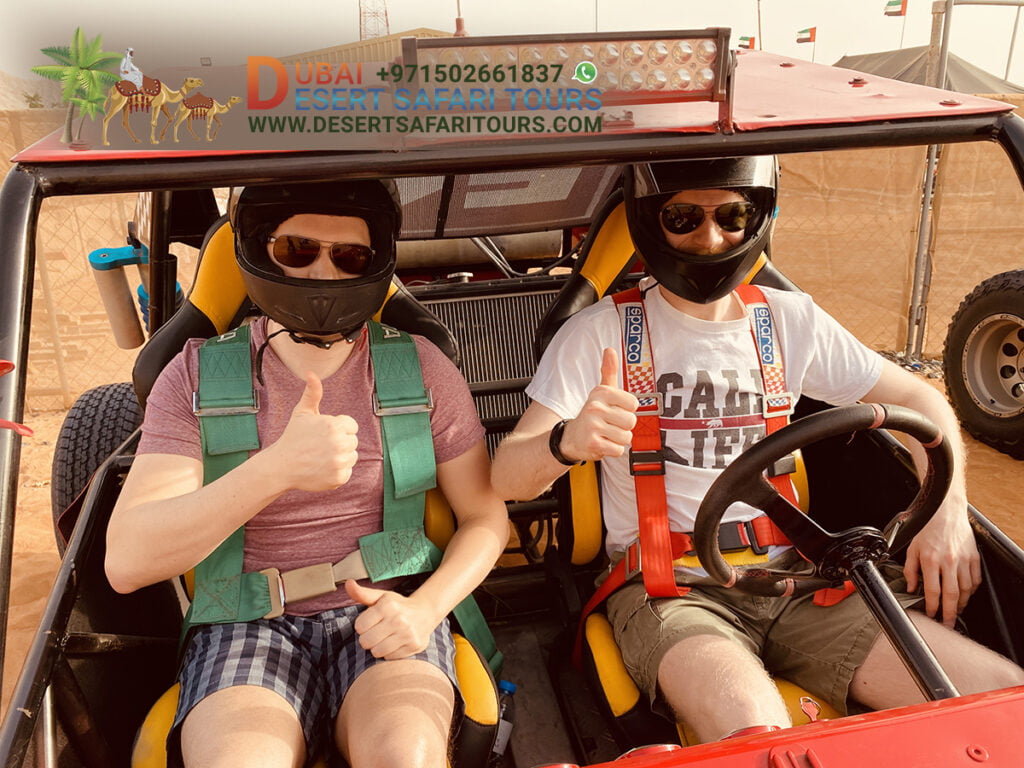 Once you have reached the desert, a whole lot of activities await you there. It's totally up to you to decide what to take up. Some of the activities we usually provide are sand-boarding, dune bashing, photo-shoot at sunrise and sunset, etc. After those thrilling moments, we will take you to camps where you can enjoy a cup of Arabian coffee while enjoying belly dances to traditional Arabian music or try out hubble bubble smoking or pose for photos wearing Arabian costumes. Paying some extra money, you can even try out quad biking which is sure to bring an adrenaline rush to you. During the safari, you will get unlimited refreshments like coffee, tea, and soft drinks. Once the safari ends, you will be dropped back at your residence.
Please note that the type of features and facilities you are offered exclusively depends on the specific package. In the luxury safari package, all activities, BBQ dinner, pick and drop in SUV, etc. are included. On the other hand, on a basic package, customers are required to reach the spot on their own and the charges of some activities like quad biking, camel ride, etc. are not covered so you will have to pay them separately to enjoy them. However, we will provide you with all assistance for the same.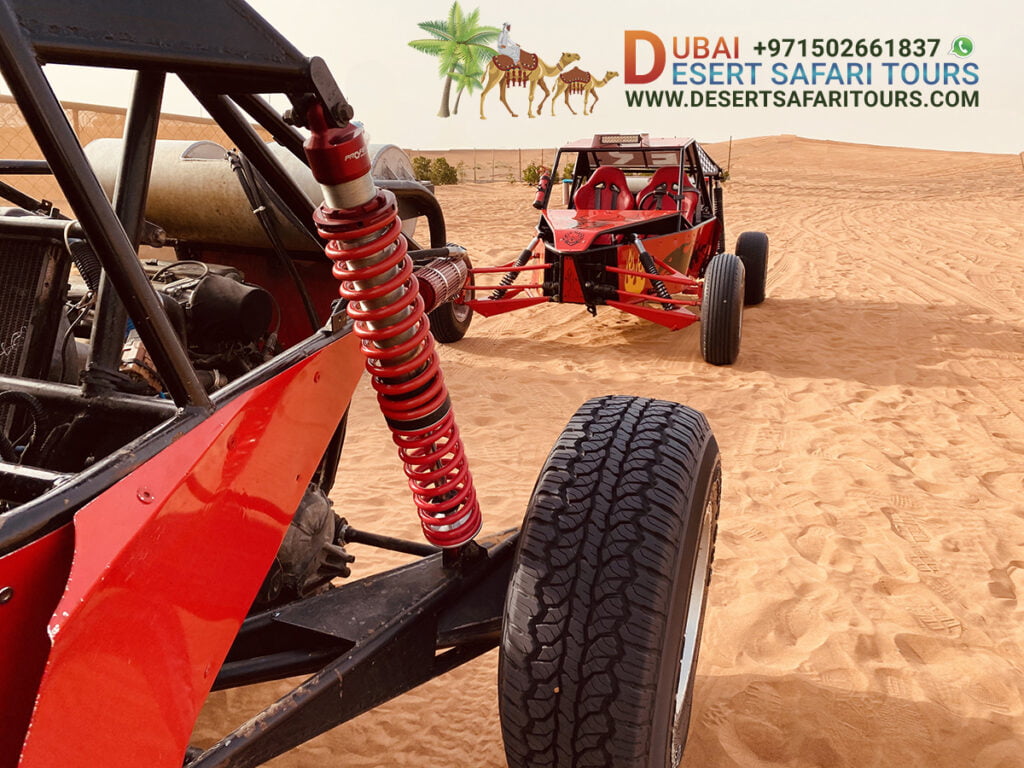 Other things to keep in mind
A little bit of preparation and prior knowledge is essential to make your desert safari Dubai enjoyable and uninterrupted. Most important of all is your dress code. As you know, the temperature in the desert is too high, and therefore it is highly recommended to wear clothes that are breathable and made of either cotton or linen fabric. Although shorts are ideal to wear in a high-temperature zone, we don't recommend it if you plan to get involved in any desert activity like sand-boarding or quad biking or camel ride as while doing these activities, the chances of sand gathering in your body is high. Therefore, it is advisable to sport dresses that fully cover your body and are loose-fitting and breathable. With regard to your footwear, anything like sneakers or flip-flops would do. There again, if you intend to do sand-boarding, bring along sports shoes recommended for such activities.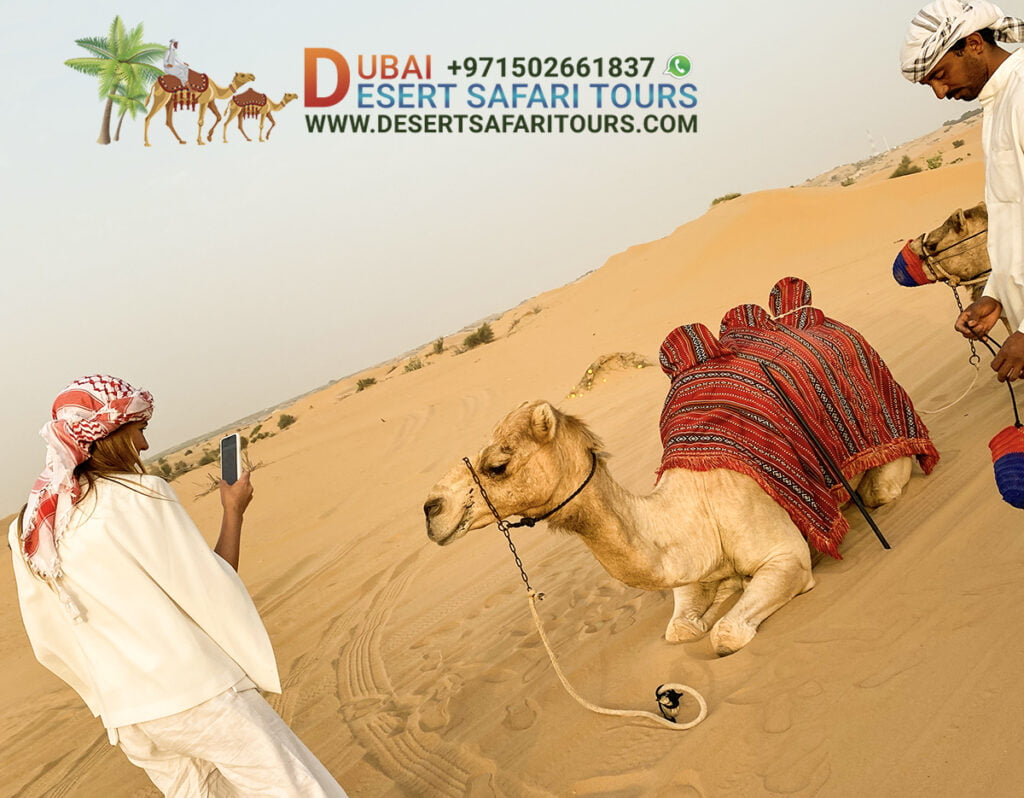 What happens in Desert Safari Dubai?
For any queries about the packages, prices, discounts, safari tips, or anything further about what happens in Desert Safari Dubai from our experts; get in touch with our customer support desk any time you wish to.