When talked about the touristic attractions in Dubai, desert safari tops the chart. Obviously, the next question would be which desert safari Dubai as there is a host of them available to book. To be practical, you must choose one that fits your budget and ensures maximum entertainment and fun. After all, you are paying your hard-earned money for that. This detailed guide intends to introduce some of the popular Dubai desert safari packages we offer. If you are choosing us for the safaris, we can promise you exciting deals which no other companies can.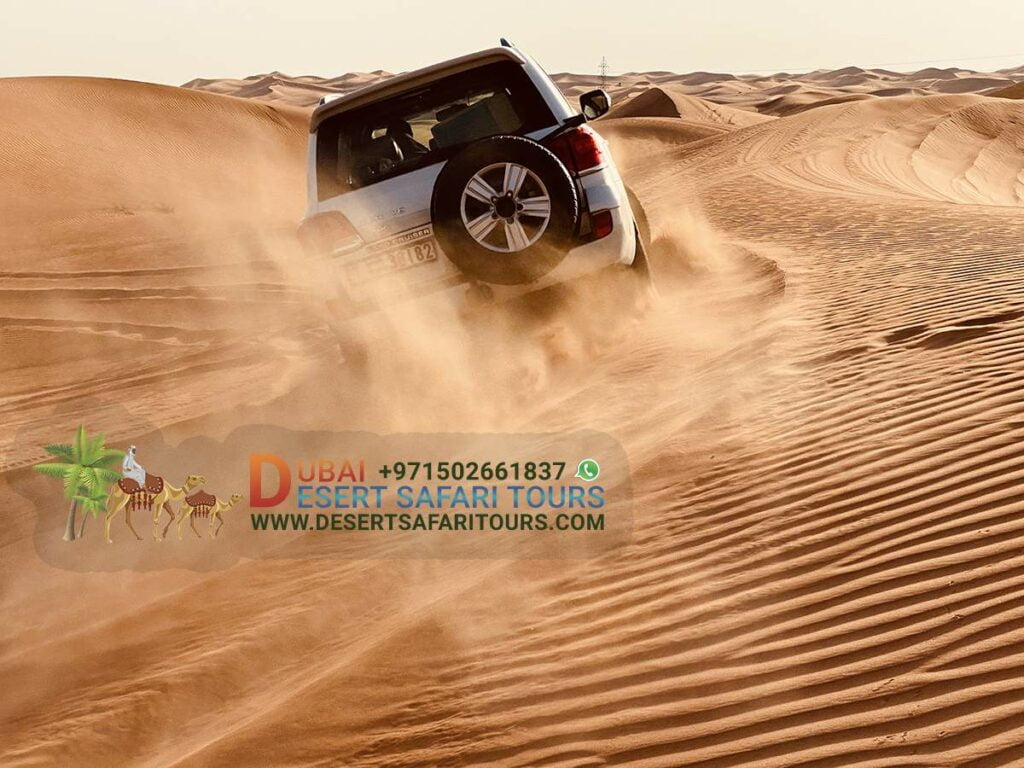 Early morning sunrise safari
Who wouldn't love to see the spectacular view of the early morning sun rising from the desert horizon of Dubai? And if you want to enjoy that, our early morning sunrise desert safari is exclusively for that. With this wholesome package, you will not only get a chance to involve in the thrilling activities of the desert but also a few cherishable moments to look at and wonder how marvelous nature is. With that exciting beginning marking the sunrise, you have miles to go on a land cruiser and explore the sprawling desert of Dubai. That's not alone. We can let you customize your morning safari with a whole bunch of activities and goodies to choose from, practically letting you pay only for what you want to enjoy and decide which desert safari Dubai you want. We have prime concern for your safety and comfort and we will be ensuring that throughout your trip. The whole event starts off with our SUV picking you up from your doorstep and dropping you off at the same place when everything is over. The morning safari lasts for about 4 to 5 hours (normally begins at 6 am and ends by 11 am).
Savour an Arabian breakfast
With our morning safari package, we arrange a wholesome Arabian breakfast, which includes hot traditional Arabian coffee, fresh dates, and a few other delicacies which, I am sure will make your day and keep you energetic throughout.
Ample opportunities for photo-shoots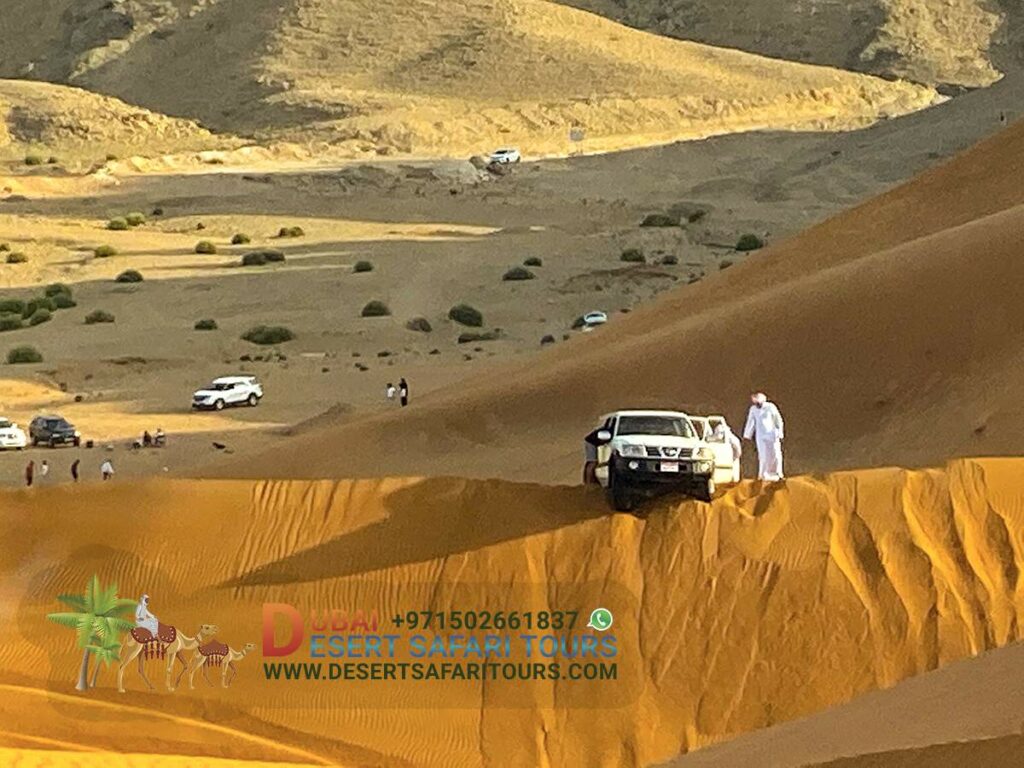 To cherish the memories of your probably once in a lifetime experience, capturing those lovely moments is unquestionable. One of the most exotic sides of morning desert safari is the chance to photo-shoot in the backdrop of the rising sun from the golden horizon of the desert. We will let you have photo sessions from time to time. One of our experienced guides will accompany you throughout your safari. They will show you the best places for photo sessions – the locations with marvelous sceneries or sites where some rare species of birds show up.
Goodies and activities usually included in the morning safari trip
The morning safari package comes with a bunch of exciting features, in addition to the unique option to decide which desert safari Dubai you want.
Pick up from your doorstep at the scheduled hour (normally between 5 am 6 am).
30 minutes lasting roller coaster-like sand bashing ride
Unlimited refreshments (soft drinks and chilled mineral water).
Photo sessions at numerous locations
Mouth-watering Arabian breakfast
Buggy riding, sand boarding and quad biking (extra chargeable)
Camel ride
Exotic view of the sunrise from the desert
Exploring traditional Arabian lifestyle
A guided tour to a camel breeding farm
Drop off at the doorstep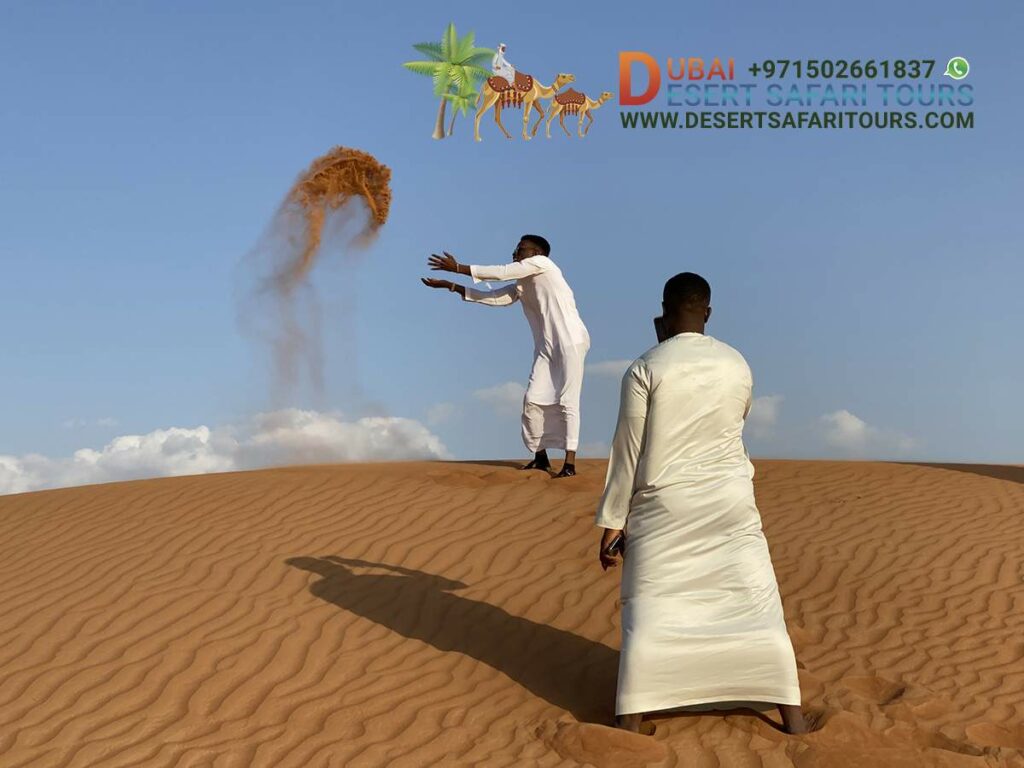 Guidelines for the travellers
For the convenience of the travelers, we recommend you to follow a few guidelines:
Bring along a pair of shoes or boots if you intend to take part in any adventurous activities.
We recommend loose-fitting cotton or linen cloths (trousers or jeans and t-shirts for men). Early morning can be cold and as time pass by, the temperature goes up. So it is recommended to wear breathable clothes as they can keep you comfortable at varying temperatures.
We discourage you from carrying luggage or large bags, considering the difficulty to accommodate them in the vehicle.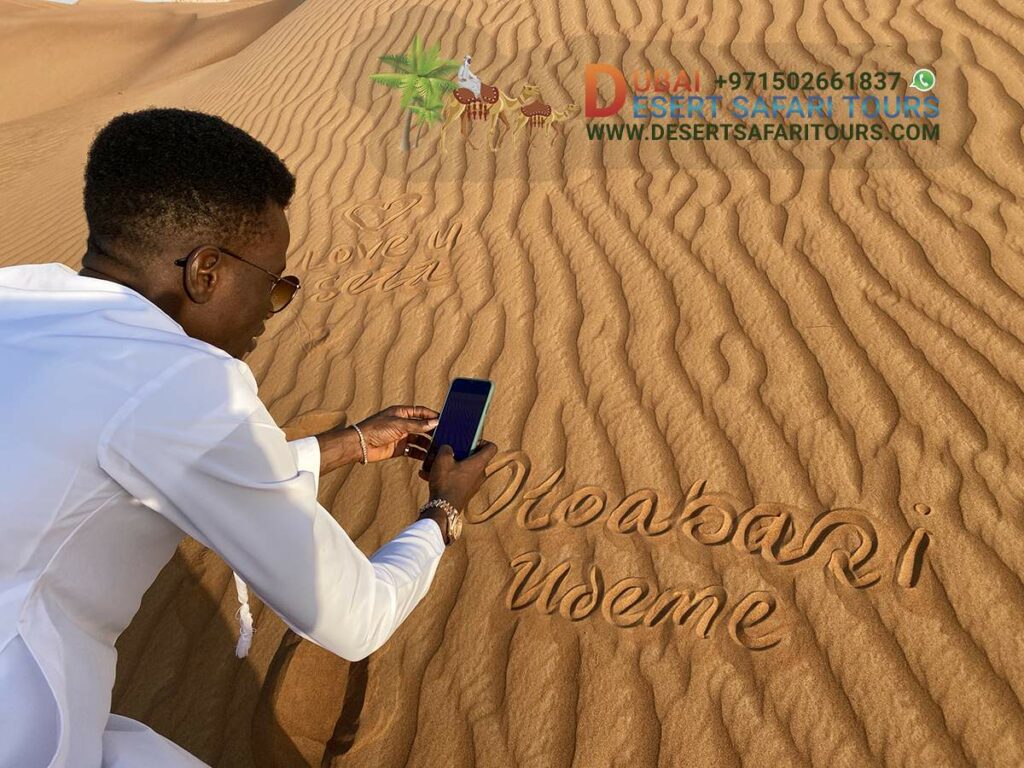 Which desert safari Dubai
With our customizable morning safari packages, you can have the final say on which desert safari Dubai activities or features to be included in your bundle. Book your safari with us today before some of these exciting offers disappear. For more details or to find out how to customize your special package, get in touch with us.